The GRIAL Research Group has coordinated the first meeting of the project "Gamified Values Education For Fostering Migrant Integration at Schools (GAMIGRATION)" that has taken place on May 30-31, 2022 at the Research Institute of Educational Sciences (IUCE) of the University of Salamanca, in Salamanca (Spain).
The GAMIGRATION project (Ref. 2021-1-ES01-KA220-SCH-000032607) is funded by the Erasmus + KA2 – Cooperation partnership in school education program of the European Union. The two-year project started in February 2022. It is coordinated by the GRIAL Group of the University of Salamanca and the consortium is formed by partners from Spain (University of Salamanca and IES Ruiz de Alda), Turkey (Bursa Il Milli Eğitim Müdürlüğü, Nesrin fuat Bursali Ilkokulu, UKLA Akademi) and Germany (Wirtschaftsschule am Oswaldsgarten).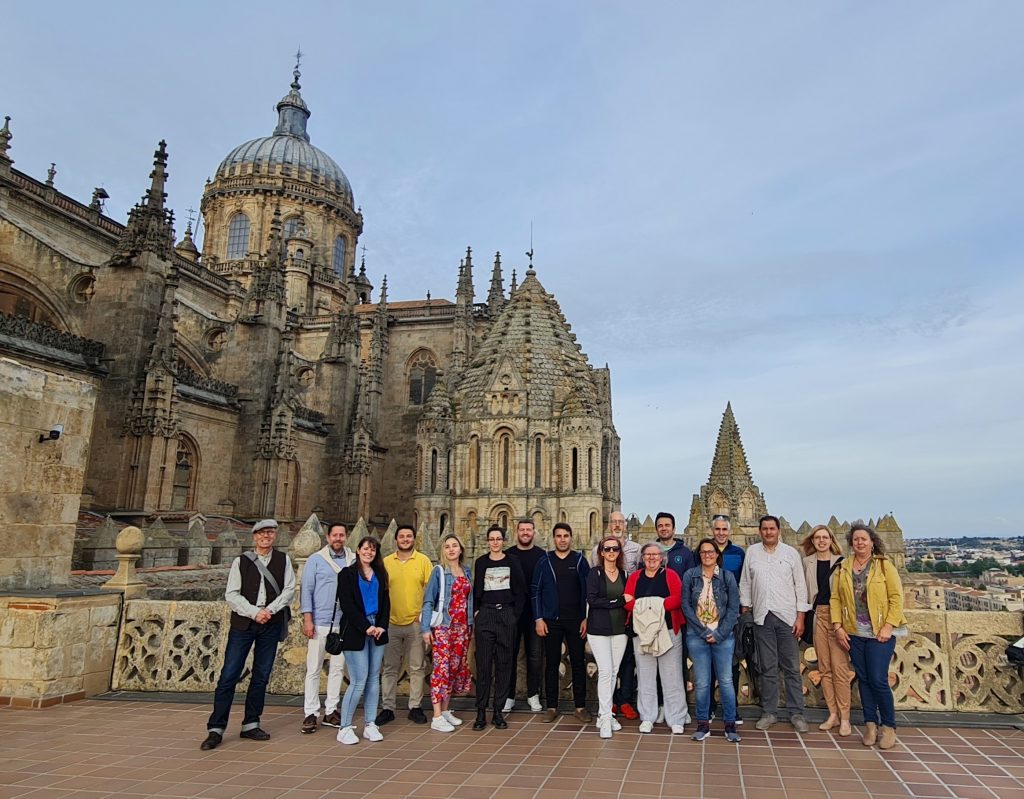 The meeting has allowed to meet all the participating institutions, to expose the steps to implement the project and to have a better understanding of the tasks during these two years in addition to knowing the management and financial part of the project. The GAMIGRATION project aims to make the adaptation process of immigrant students easier, enjoyable and stress-free through Gamification techniques in English classes teaching vocabulary and grammar through the EU citizenship values (such as Respect for Human Dignity, Equality and Human Rights, Inclusion and Tolerance and Respect for Diversity).